Lucinda Brokeshoulder
About Me:
I am a Dallas native and love my job as a hairstylist.  I love making people look good.  I began my cosmetology career in high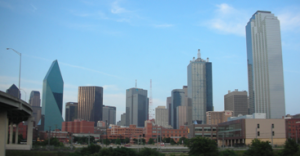 school.  I then enhanced my styling techniques at several Dallas salons.  I've worked at Knockouts where I learned everything about mens hair styles.  I  worked at Toni & Guy as a color technician where I mastered the art of hair coloring. 
I also worked at the Boardroom where I learned how to sharpen my hair cutting techniques by giving my clients a personal experience.
Now with 8 years experience in the beauty industry, I bring my clients dedicated expertise in all aspects in hair care.  If you are seeking a personal hair stylist and tired of the busy hair salon enviroment?  Schedule a consulation meeting with me and experience a relaxing session with a professional haircut.
Like Me on FaceBook.  Comment me on Yelp!